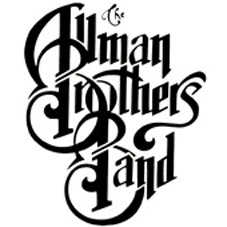 ETUSIVULLE TO HOMEPAGE

The Allman Brothers Band
SIVUN TIETOJEN KOPIOIMINEN JOLLEKIN MUULLE WWW-SIVULLE TAI MUUHUN JULKAISUUN ON KIELLETTY ILMAN SIVUN TEKIJÄN LUPAA!
DISKOGRAFIA
MUKANA KOKOELMIA, YHTYEEN JÄSENTEN OMIA YHTYEITÄ, SOOLOTÖITÄ, SEKÄ MUITA MIELENKIINTOISIA PROJEKTEJA.
Diskografioissa on pyritty luetteloimaan viralliset julkaisut sekä kiinnostavimmat kokoelmat. Erilaisia konserttiäänitteitä, kokoelmia ynnä muuta on olemassa melkoinen nivaska tässä mainittujen lisäksi. Bootleg-levyjä en ole luetteloinut.



ALLMAN JOYS: Early Allman (1973, ään. 1966, LP:Dial DL 6005/Mercury 6998 005)
Gregg Allman - urut, Duane Allman - soolokitara, Bobby Dennis - rytmikitara, Jack Jackson - rytmikitara, Ralph Ballinger - basso, Tommy Amato - rummut, Ronnie Wilkins - piano
Gotta Get Away - Oh John - Street Singer - You'll Learn Someday - Old Man River - Bell Bottom Britches - Spoonful - Stalling For Time - Doctor Fone Bone - Changing Of The Guard - The Forest For The Trees - Northern Boundary


Hour Glass: Hour Glass (1967, LP:Liberty LST-7536)
Duane Allman - kitara, Gregg Allman - urut/laulu - Paul Hornsby - kosketinsoittimet/kitara/laulu - Mabron McKinney - basso, Johnny Sandlin - rummut
Out Of The Night - Nothing But Tears - Love Makes The World Go Round - Cast Of All My Fears - I've Been Trying - No Easy Way Down - Heartbeat - So Much Love - Got To Get Away - Silently - Bells
CD-bonukset: In A Time - I've Been Trying (version 1) - Kind Of Man - D-I-V-O-R-C-E - She Is My Woman - Bad Dream - Three Time Loser


Hour Glass: POWER OF LOVE (1968, LP:Liberty 7555)
Duane Allman - kitara, Gregg Allman - urut/laulu - Paul Hornsby - kosketinsoittimet/kitara/laulu - Jesse Williard "Pete" Carr - basso, Johnny Sandlin - rummut
Power Of Love - Changing Of The Guard - To Things berofe - I'm Not Afraid - I Can't Stand Alone - Down In Texas - I Still Want Your Love - Home For The Summer - I'm Hanging Up My Heart For You - Going Nowhere - Norwegian Wood - Now Is The Time
CD-bonukset: Down In Texas (version 2) - It's Not My Cross To Bear - Southbound - God Rest His Soul - Ferbuary 3rd - Apollo 8

Hour Glass: 1967-1969 (1973, LP:United Artists UA-LA013G2)
Duane Allman - kitara, Gregg Allman - urut/laulu - Paul Hornsby - kosketinsoittimet/kitara/laulu - Mabron McKinney - basso levyllä 1/Jesse Williard "Pete" Carr - basso levyllä 2, Johnny Sandlin - rummut
Out Of The Night - Nothing But Tears - Love Makes The World Go Round - Cast Of All My Fears - I've Been Trying - No Easy Way Down - Heartbeat - So Much Love - Got To Get Away - Silently - Bells
Power Of Love - Changing Of The Guard - To Things berofe - I'm Not Afraid - I Can't Stand Alone - Down In Texas - I Still Want Your Love - Home For The Summer - I'm Hanging Up My Heart For You - Going Nowhere - Norwegian Wood - Now Is The Time

DUANE & GREG (1972, studiosessio 31st Of Februaryn kanssa syksyltä 1968, LP:Bold 33-301)
Duane Allman - kitara, Gregg Allman - piano/laulu, Scott Boyer - kitara/laulu - David Brown - basso, Butch Trucks - rummut
Morning Dew - God Rest His Soul - Nobody Knows You When You're Down And Out - Come Down And Get Me - Melissa - I'll Change For You - Back Down Home With You - Well I Know Too Well - In The Morning When I'm Real

THE ALLMAN BROTHERS BAND: THE ALLMAN BROTHERS BAND (1969, LP:Atco SD 33308)
Duane Allman - kitara, Gregg Allman - kosketinsoittimet/kitara/laulu, Dickey Betts - kitara/laulu, Berry Oakley - basso, Butch Trucks - rummut, Jaimoe - rummut, lyömäsoittimet
Don't Want You No More - It's Not My Cross To Bear - Black Hearted Woman - Trouble No More - Every Hungry Woman - Whipping Post

THE ALLMAN BROTHERS BAND: IDLEWILD SOUTH (1970, LP:Atco SD 33342)
Duane Allman - kitara, Gregg Allman - kosketinsoittimet/kitara/laulu, Dickey Betts - kitara/laulu, Berry Oakley - basso/laulu, Butch Trucks - rummut, Jaimoe - rummut, lyömäsoittimet
(Thom Doucette - huuliharppu)
Revival - Don't Keep Me Wonderin' - Midnight Rider - In Memory Of Elizabeth Reed - Hoochie Coochie Man - Please Call Home - Leave My Blues At Home

THE ALLMAN BROTHERS BAND: AT FILLMORE EAST (1971, LP:Capricorn 2 802))
Duane Allman - kitara, Gregg Allman - kosketinsoittimet/laulu, Dickey Betts - kitara, Berry Oakley - basso, Butch Trucks - rummut, Jaimoe - rummut, lyömäsoittimet
(Thom Doucette - huuliharppu)
Statesboro Blues - Done Somebody Wrong - Stormy Monday - You Don't Love Me - Hot 'Lanta - In Memory Of Elizabeth Reed - Whipping Post

THE ALLMAN BROTHERS BAND: EAT A PEACH (1972, LP:Capricorn 2CP 102)
Duane Allman - kitara, Gregg Allman - kosketinsoittimet/kitara/laulu, Dickey Betts - kitara/laulu, Berry Oakley - basso, Butch Trucks - rummut, Jaimoe - rummut, lyömäsoittimet
Aint't Wastin' Time No More - Les Brers In A Minor - Melissa - Mountain Jam - One Way Out - Trouble No More - Stand Back - Blue Sky - Little Martha

DUANE ALLMAN: AN ANTHOLOGY (1972, LP:Capricorn 2CP 0108)
Hour Glass: B.B. King Medley - Wilson Pickett: Hey Jude - Clarence Carter: The Road Of Love - Duane Allman: Goin' Down Slow - Aretha Franklin: The Weight: - King Curtis: Games People Play - John Hammond: Shake For Me - Boz Scaggs: Loan Me A Dime - Johnny Jenkins: Rollin' Stone - Delaney & Bonnie & Friends: Livin' On The Open Road - Johnny Jenkins: Down Along Cove - Cowboy: Please Be With Me - Eric Clapton And Duane Allman: Mean Old World - Derek & The Donimos: Layla - The Allman Brothers Band: Statesboro Blues - Don't Keep Me Wonderin' - Stand Back - Dreams - Little Martha

THE ALLMAN BROTHERS BAND: BROTHERS AND SISTERS (1973, LP:Capricorn CP 0111 )
Gregg Allman - kosketinsoittimet/kitara/laulu, Dickey Betts - kitara/laulu, Berry Oakley - basso, Lamar Williams - basso, Chuck Leavell - piano, Butch Trucks - rummut, Jaimoe - rummut, lyömäsoittimet
(Les Dudek - kitara, Tommy Talton - kitara)
Wasted Words - Ramblin' Man - Come And Go Blues - Jelly Jelly - Southbound - Jessica - Pony Boy

THE ALLMAN BROTHERS BAND: BEGINNINGS (kok. 1973, sis. kaksi ensimmäistä The Allman Brothers Band-levyä, LP:Atco SD 33-805)
Duane Allman - kitara, Gregg Allman - kosketinsoittimet/kitara/laulu, Dickey Betts - kitara/laulu, Berry Oakley - basso/laulu, Butch Trucks - rummut, Jaimoe - rummut, lyömäsoittimet
(Thom Doucette - huuliharppu)
Don't Want You No More - It's Not My Cross To Bear - Black Hearted Woman - Trouble No More - Every Hungry Woman - Whipping Post - Revival - Don't Keep Me Wonderin' - Midnight Rider - In Memory Of Elizabeth Reed - Hoochie Coochie Man - Please Call Home - Leave My Blues At Home

GREGG ALLMAN: LAID BACK (1973, LP:Capricorn CP 0116)
Gregg Allman - laulu/kitara/kosketinsoittimet, Bill Stewart - rummut - Chuck Leavell - piano, Tommy Talton - kitara/ dobro, Scott Boyer - kitara/piano, Buzzy Feiten - kitara, Jimmy Nalls -kitara, Charlie Hayward - basso, Johnny Sandlin - basso, David Brown - basso, Butch Trucks - cabasa, Jaimoe - conga, David Newman - saksofoni, Paul Hornsby - klavinetti/urut, Maeretha Stewart, Helene Miles, Hilda Harris, Albert Robinson, Carl Hall, June McGruder, Lynda November, Eileen Gilbert, Emily Houston -taustalaulu
Midnight Rider - Queen Of Hearts - Please Call Home - Don't Mess Up A Good Thing - These Days - Multi-Colored Lady - All My Friends - Will The Circle Be Unbroken

RICHARD BETTS: HIGHWAY CALL (1974, LP:Capricorn CP 0123)
Richard Betts - kitara/dobro/laulu, Chuck Leavell - piano, David Walshaw - rummut, lyömäsoittimet, John Hughey - steelkitara, Johnny Sandlin - basso, kitara, lyömäsoittimet., Stray Straton - basso, Tommy Talton - kitara, Walter Poindexter - banjo, Frank Poindexter - dobro, Oscar Underwood - mandoliini, Leon Poindexter - kitara, Jeff Hanna - kitara, Vassar Clements - viulu, The Rambos (Buck, Dottie & Reba), Stray Straton, The Poindexters, Johnny Sandlin - taustalaulu
Long Time Gone - Rain - Highway Call - Let Nature Sing - Hand Picked - Kissimmee Kid

GREGG ALLMAN: THE GREGG ALLMAN TOUR (1974, LP:Capricorn CP 0141)
Gregg Allman - urut/laulu, Tommy Talton - kitara/laulu, Scott Boyer - kitara/laulu, Bill Stewart - rummut, Johnny Lee Johnson (Jaimoe) - rummut/lyömäsoittimet, Kenny Tibbetts - basso, David Brown - basso, Chuck Leavell - piano, Randall Bramblett - saksofoni/urut, David Brown - saksofoni, Harold (Bullet) Williams - saksofoni, Todd Logan - trumpetti, Peter Eklund - trumpetti, Annie Sutton, Erin Dickins, Lynn Rubin - taustalaulu, Max Cahn - jousisoittimien kapellimestari
Don't Mess Up A Good Thing - Queen Of Hearts - I Feel So Back - Stand Back - Time Will Take Us (Cowboy) - Where Can You Go (Cowboy) - Double Cross - Dreams - Are You Lonely For Me Baby - Turn On Your Love Light - Oncoming Traffic - Will The Circle Be Unbroken

DUANE ALLMAN: AN ANTHOLOGY VOLUME II (1974, LP:Capricorn 2CP 0139)
Duane Allman: Happily Married Man- Aretha Franklin: It Ain't Fair - King Curtis: The Weight - Otis Rush: You Reap What You Sow - Ronnie Hawkins: Matchbox - Wilson Pickett: Born To Be Wild - Duane Allman: No Money Down - The Hour Glass: Been Gone Too Long - Arthur Conley: Stuff You Gotta Watch - Lulu: Dirty Old Man - Herbie Mann: Push Push - Johnny Jenkins: Walk On Gilded Splinters - Boz Scaggs: Waiting For A Train - Ronnie Hawkins: Don't Tell Me Your Troubles - Sam Samudio: Goin' Upstairs - Delaney & Bonnie: Come On In My Kitchen - The Allman Brothers Band: Dimples - The Duck And The Bear: Goin' Up The Country - The Allman Brothers Band: Done Somebody Wrong - The Allman Brothers Band: Leave My Blues At Home - The Allman Brothers Band: Midnight Rider

THE ALLMAN BROTHERS BAND: WIN, LOSE OR DRAW (1975, LP:Capricorn CP 0156)
Gregg Allman - kosketinsoittimet/kitara/laulu, Dickey Betts - kitara/laulu, Lamar Williams - basso, Chuck Leavell - piano/moog/klavinetti/laulu, Butch Trucks - rummut, Jaimoe - rummut, lyömäsoittimet
(Johnny Sandlin - kitara, Bill Stewart - lyömäsoittimet)
Can't Lose What You Never Had - Just Another Love Song - Nevertheless - Win, Lose Or Draw - High Falls - Sweet Mama

THE ALLMAN BROTHERS BAND: THE ROAD GOES ON FOREVER (kok. 1975, LP:Capricorn 2CP 0164)
Black Hearted Woman - Dreams - Whipping Post - Midnight Rider - Statesboro Blues - Hoochie Coochie Man - Stand Back - One Way Out - Blue Sky - Hot 'Lanta - Ain't Wastin' Time No More - Melissa - Wasted Words - Jessica - Ramblin' Man - Little Martha

THE ALLMAN BROTHERS BAND: WIPE THE WINDOWS, CHECK THE OIL, DOLLAR GAS (1976, LP:Capricorn 2CP 0177)
Gregg Allman - kosketinsoittimet/kitara/laulu, Dickey Betts - kitara/laulu, Lamar Williams - basso, Chuck Leavell - piano/moog/klavinetti/laulu, Butch Trucks - rummut, Jaimoe - rummut, lyömäsoittimet
Introduction - Wasted Words - Southbound - Ramblin' Man - In Memory Of Elizabeth Reed - Ain't Wastin' Time No More - Come And Go Blues - Can't Lose What You Never Had - Don't Want You No More - It's Not My Cross To Bear - Jessica

DICKEY BETTS & THE GREAT SOUTHERN: DICKEY BETTS & THE GREAT SOUTHERN (1977, LP:Arista AL-4123)
Dickey Betts - laulu/kitara - Dan Toler - kitara - Ken Tibbetts - basso - Tom Broome - kosketinsoittimet - Jerry Thompson - rummut, Doni Sharbono - rummu
(Don Johnson - taustalaulu "Bougainvillea", Topper Price - huuliharppu, Mickey Thomas - taustalaulu)
Out To Get Me - Run Gypsy Run - Sweet Virginia - The Way Love Goes - Nothing You Can Do - California Blues - Bougainvillea

THE GREGG ALLMAN BAND: PLAYIN' UP A STORM (1978, LP:Capricorn CP 0181)
Gregg Allman - laulu/kosketinsoittimet/kitara, Bill Stewart - rummut, Neil Larsen - piano/syntetisaattori, Ricky Hirsch - kitara, Steve Beckmeier - kitara, John Hug - kitara, Willie Weeks - basso
Come And Go Blues - Let This Be Lesson To Ya - Brightest Smile In Town - Cryin' Shame - Sweet Feelin' - It Ain't No Use - Matthew's Arrival - One More Try

ALLMAN AND WOMAN: TWO THE HARD WAY (1977, LP:Warner Brothers BSK 3120)
Cher Allman - laulu, Gregg Allman - laulu/urut, Willie Weeks - basso, Bill Stewart - rummut, Neil Larsen - kosketinsoittimet, Ricky Hirsch - kitara, John Hug - kitara, Steve Beckmeier - kitara, Bobby Hall - lyömäsoittimet, Scott Boyer - kitara, Fred Tackett - kitara, Mickey Raphael - huuliharppu, Jim Horn - saksofoni, Ronnie Eades - saksofoni, Dennis Good - vetopasuuna, Harvey Thompson - saksofoni, Randall Bramblett - saksofoni, Ben Cauley - trumpetti, Harrison Calloway - trumpetti, Clydie King, Sherlie Matthews, Pat Henderson, Tim Schmit, Russell Morris, Doug Haywood - taustalaulu
Move Me - I Found You, Love - Can You Fool - You've Really Got A Hold On Me - We're Gonna Make It - Do What You Gotta Do - In For The Night - Shadow Dream Song - Island - I Love Makin' Love To You - Love Me

DICKEY BETTS & THE GREAT SOUTHERN: ATLANTA'S BURNING DOWN (1978, LP:Arista AL-4168)
Dickey Betts - laulu/kitara - Dan Toler - kitara, David Goldflies - basso, Reese Wynans, kosketinsoittimet, Michael Workman - kosketinsoittimet, Topper Price - huuliharppu, David Toler - rummut, Doni Sharbono - rummut
(Bonnie Bramlett, Clydie King, Shirley Matthews - taustalaulu)
Good Time Feeling - Atlanta's Burning Down - Leaving Me Again - Back On The Road Again - Dealin' With The Devil - Shady Streets - You Can Have Her (I Don't Want Her) - Mr. Blues Man

THE ALLMAN BROTHERS BAND: ENLIGHTENED ROGUES (1979, LP:Capricorn CPN 0218)
Gregg Allman - kosketinsoittimet/laulu, Dickey Betts - kitara/laulu, Dan Toler - kitara, David Goldflies - basso, Butch Trucks - rummut, Jaimoe - rummut/lyömäsoittimet
(Joe Lala - lyömäsoittimet, Jim Essery - huuliharppu, Mimi Hart, Bonnie Bramlett - taustalaulu)
Crazy Love - Can't Take It With You - Pegasus - Need your Love So Bad - Blind Love - Try It One More Time - Just Ain't Easy - Sail Away

DUANE ALLMAN: THE BEST OF DUANE ALLMAN (1979, LP:Capricorn 2429 187)
The Hour Glass: B.B. King Medley: a) Sweet Little Angel b) It's My Own Fault c) How Blue Can You Get? - Duane Allman: No Money Down - The Hour Glass: Been Gone Too Long - Eric Clapton and Duane Allman: Mean Old World - The Allman Brothers Band: Midnight Rider Side - Duane Allman: Happily Married Man - The Allman Brothers Band: Dimples - The Allman Brothers Band: Don't Keep Me Wondering - Duane Allman: Goin' Down Slow

THE ALLMAN BROTHERS BAND: REACH FOR THE SKY (1980, LP:Arista AL-9535)
Gregg Allman - kosketinsoittimet/laulu, Dickey Betts - kitara/laulu, Dan Toler - kitara, David Goldflies - basso, Butch Trucks - rummut, Jaimoe - rummut/lyömäsoittimet
(Jim Essery - huuliharppu, Johnny Cobb - piano/laulu, Mark Morris - lyömäsoittimet, Sherry Cobb, Thomas Caine - taustalaulu)
Hell & High Water - Mystery Woman - From The Madness Of The West - I Got A Right To Be Wrong - Angeline - Famous Last Words - Keep On Keepin' On - So Long

THE ALLMAN BROTHERS BAND: BROTHERS OF THE ROAD (1981, LP:Arista AL-9564)
Gregg Allman - kosketinsoittimet/laulu, Dickey Betts - kitara/laulu, Dan Toler - kitara, David Goldflies - basso, Butch Trucks - rummut, David Toler - rummut
(Charlie Daniels - viulu "Brothers Of The Road", Jimmy Hall - saksofoni, Mark Morris - lyömäsoittimet, Thomas Cain, Johnny Cobb, Jimmy Hall, Chip Young, Greg Guidry, Joy Lannon, Donna McElroy, Keith England, Jeff Silverman, Randall Hart, Peter Kingsberry, Joe Pizzulo - taustalaulu)
Brothers Of The Road - Leavin' - Straight From The Heart - The Heat Is On - Maybe We Can Go Back To Yesterday - The Judgment - Two Rights -. Never Knew How Much (I Needed You) - Things You Used To Do - I Beg Of You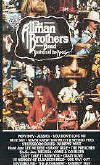 THE ALLMAN BROTHERS BAND: BROTHERS OF THE ROAD (video 1982, nauh. University of Florida, Gainesville, Florida, 26. lokakuuta 1980)
Gregg Allman - kosketinsoittimet/laulu, Dickey Betts - kitara/laulu, Dan Toler - kitara, David Goldflies - basso, Butch Trucks - rummut, David Toler - rummut, Mike Lawler - kosketinsoittimet
Jessica - You Don't Love Me - Blue Sky - Never Knew How Much (I Needed You) - One Way Out - Southbound - Statesboro Blues -. Whipping Post - Ramblin' Man

THE GREGG ALLMAN BAND: I'M NO ANGEL (1987, LP:Epic FE 40531/AL 40531)
Gregg Allman - laulu/urut/kitara, Dan Toler - kitara, David Toler - rummut, Tim Heding - kosketinsoittimet/laulu, Chaz Trippy - lyömäsoittimet, Bruce Waibel - basso/laulu, Ed Callé- puhaltimet, Don Johnson - laulu
I'm No Angel - Anything Goes - Evidence Of Love - Yours For The Asking - Things That Might Have Been - Can't Keep Running - Faces Without Names - Lead Me On - Don't Want You No More - It's Not My Cross To Bear

THE GREGG ALLMAN BAND: JUST BEFORE THE BULLETS FLY (1988, LP:Epic EPC 462447 1)
Gregg Allman - laulu/urut, Dan Toler - kitara/kosketinsoittimet, David Toler - rummut, Tim Heding - kosketinsoittimet/laulu, Chaz Trippy - kosketinsoittimet, Bruce Waibel - basso/laulu
Demons - Before The Bullets Fly - Slip Away - Thorn And A Wild Rose - Ocean Awash The Gunwale - Can't Get Over You - Island - Fear Of Falling - Night Games - Every Hungry Woman

THE DICKEY BETTS BAND: PATTERN DISRUPTIVE (1988, LP:Epic EPC 4629171)
Dickey Betts - kitara/laulu, Warren Haynes -kitara/laulu, Johnny Neel - kosketinsoittimet/laulu, Matt Abts - rummut/laulu, Marty Privette - basso/laulu
(Butch Trucks - lyömäsoittimet)
Rock Bottom - Stone Cold Heart - Time To Roll - The Blues Ain't Nothin' - Heartbreak Line - Duane's Tune - Under The Guns Of Love - C'est La Vie - Far Cry - Loverman

THE ALLMAN BROTHERS BAND: DREAMS (1989 6-LP:Epic, 839417)
Shapes Of Things (ennen julkaisematon/The Allman Joys) - Spoonful (ennen julkaisematon demo/The Allman Joys) - Crossroads (ennen julkasematon demo/The Allman Joys) - Cast Off All My Fears (Hour Glass) - Down In Texas (Hour Glass) - Ain't No Good To Cry (ennen julkaisematon/Hour Glass) - B.B. King Medley (Hour Glass) - Morning Dew (31st Of February) - God Rest His Soul (31st Of February) - I Feel Free (single/Second Coming) - She Has Funny Cars (Second Coming) - Goin' Down Slow (Duane Allman) - Dreams - Don't Want You No - It's Not My Cross To Bear - Trouble No More - Dreams - Statesboro Blues (ennen julkaisematon) - Hoochie Coochie Man - Midnight Rider - Dimples - I'm Gonna Move To The Outskirts Of Town - Revival - One More Ride - Whipping Post (quadrophoninen miksaus) - In Memory Of Elizabeth Reed - Drunken Hearted Boy - You Don't Love Me (WPLJ live) / Soul Serenade (WPLJ live, ennen julkaisematon) - Blue Sky (remix) - Little Martha (remix) - Melissa (remix) - Ain't Wastin' Time No More (ennen julkaisematon live) - Wasted Words - Ramblin' Man - Southbound - Jessica - Midnight Rider (Gregg Allman) - One Way Out - Long Time Gone (Dickey Betts) - Can't Lose What You Never Had - Come And Go Blues (Gregg Allman) - Bougainvillea (Dickey Betts) - Can You Fool (Gregg Allman) - Good Time Feeling (Dickey Betts) - Crazy Love - Can't Take It With You - Just Ain't Easy (ennen julkaisematon live) - In Memory Of Elizabeth Reed (ennen julkaisematon live) - Angeline - Things You Used To Do - Nancy (ennen julkaisematon - Dickey Betts) - Rain (ennen julkaisematon - Gregg Allman) - I'm No Angel (Gregg Allman) - Demons (Gregg Allman) - Duane's Tune (Dickey Betts)

THE ALLMAN BROTHERS BAND: SEVEN TURNS (1990, LP:Epic 466850 1)
Gregg Allman - kosketinsoittimet/laulu, Dickey Betts - kitara/laulu, Jaimoe - rummut/lyömäsoittimet, Butch Trucks - rummut, Warren Haynes - kitara/laulu - Allen Woody - basso, Johnny Neel - piano
(Mark Morris - lyömäsoittimet, Duane Betts - kitara)
Good Clean Fun - Let Me Ride - Low Down Dirty Mean - Shine It On - Loaded Dice - Seven Turns - Gambler's Roll - True Gravity - It Ain't Over Yet

THE ALLMAN BROTHERS BAND: LIVE AT LUDLOW GARAGE 1970 (1990, CD:Polydor 843 260-2)
Duane Allman - kitara, Gregg Allman - kosketinsoittimet/kitara/laulu, Dickey Betts - kitara/laulu, Berry Oakley - basso/laulu, Butch Trucks - rummut, Jaimoe - rummut, lyömäsoittimet
Dreams - Statesboro Blues - Trouble No More - Dimples - Every Hungry Woman - I'm Gonna Move To The Outskirts Of Town - Hoochie Coochie Man - Mountain Jam

THE ALLMAN BROTHERS BAND: SHADES OF TWO WORLDS (1991, CD:Epic 468525 2)
Gregg Allman - kosketinsoittimet/laulu, Dickey Betts - kitara/laulu, Jaimoe - rummut/lyömäsoittimet, Butch Trucks - rummut, Warren Haynes - kitara/laulu - Allen Woody - basso
(Marc Quinones - lyömäsoittimet)
End Of The Line - Bad Rain - Nobody Knows - Desert Blues - Get On With Your Life - Midnight Man - Kind Of Bird - Come On In My Kitchen

THE ALLMAN BROTHERS BAND: A DECADE OF HITS (kok. 1991, CD:Polydor 511 156-2)
Statesboro Blues - Ramblin' Man - Midnight Rider - Southbound - Melissa - Jessica - Ain't Wastin' Time No More - Little Martha - Crazy Love - Revival - Wasted Words - Blue Sky - One Way Out - In Memory Of Elizabeth Reed - Dreams Whipping Post

THE ALLMAN BROTHERS BAND: AN EVENING WITH THE ALLMAN BROTHERS BAND - FIRST SET (1992, CD:Epic EK 48998)
Gregg Allman - kosketinsoittimet/laulu, Dickey Betts - kitara/laulu, Jaimoe - rummut/lyömäsoittimet, Butch Trucks - rummut, Warren Haynes - kitara/laulu - Allen Woody - basso, Marc Quinones - lyömäsoittimet
(Thom Doucette - huuliharppu)
End Of The Line - Blue Sky - Get On With Your Life - Southbound - Midnight Blues - Melissa - Nobody Knows - Dreams - Revival

THE ALLMAN BROTHERS BAND: THE FILLMORE CONCERTS (kok. 1992, nauh. 1971, CD:Polydor 517 294-2)
Duane Allman - kitara, Gregg Allman - kosketinsoittimet/laulu, Dickey Betts - kitara, Berry Oakley - basso, Butch Trucks - rummut, Jaimoe - rummut, lyömäsoittimet
(Thom Doucette - huuliharppu, Rudolph "Juicy" Carter - saksofoni, Bobby Caldwell - lyömäsoittimet, Elvin Bishop - kitara/laulu "Drunken Hearted Boy", Steve Miller - piano"Drunken Hearted Boy")
Statesboro Blues - Trouble No More - Don't Keep Me Wonderin' - In Memory Of Elizabeth Reed - One Way Out - Done Somebody Wrong - Stormy Monday - You Don't Love Me - Hot 'Lanta - Whipping Post - Mountain Jam - Drunken Hearted Boy

THE ALLMAN BROTHERS BAND: LIVE AT GREAT WOODS (DVD, 1992, nauh. Great Woods Amphitheatre, Mansfield, MA, 6. syyskuuta 1991, DVD:Epic EVD 49146)
Gregg Allman - kosketinsoittimet/laulu, Dickey Betts - kitara/laulu, Jaimoe - rummut/lyömäsoittimet, Butch Trucks - rummut, Warren Haynes - kitara/laulu - Allen Woody - basso, Marc Quinones - lyömäsoittimet
Statesboro Blues - End Of The Line - Blue Sky - Midnight Rider - Goin' Down The Road Feelin' Bad - Hoochie Coochie Man - Get On With Your Life - In Memory Of Elizabeth Reed - Revival - Jessica -Whipping Post

WARREN HAYNES: TALES OF ORDINARY MADNESS (1993, CD:Megaforce/Music For Nations CD ZAZ 2)
Warren Haynes - kitara/laulu, Lincoln Schleifer - basso, Michael Rhodes - basso, Steve Holly - rummut, Greg Morrow - rummut, Chuck Leavell - kosketinsoittimet, Johnny Neel - kosketinsoittimet, Bernie Worrell - kosketinsoittimet, Jeff Young - urut, Mark Quinones - lyömäsoittimet, Randall Bramblett - saksofoni, Alfreda Gerald, Juanita Flemister, Calvin Thompson - taustalaulu
Fire In The Kitchen - Kiss Tomorrow Good-Bye - Movers And Shakers - I'll Be The One - Blue Radio - Invisible - Sister Justice - Angel City - Tattoos And Cigarettes - Power And The Glory - Broken Promised Land

THE ALLMAN BROTHERS BAND: WHERE IT ALL BEGINS (1994, CD:Epic EK 6932)
Gregg Allman - kosketinsoittimet/laulu, Dickey Betts - kitara/laulu, Jaimoe - rummut/lyömäsoittimet, Butch Trucks - rummut, Warren Haynes - kitara/laulu - Allen Woody - basso, Marc Quinones - lyömäsoittimet
All Night Train - Sailin' 'Cross The Devil's Sea - Back Where It All Begins - Soulshine - No One To Run With - Change My Way Of Living - Mean Woman Blues - Everybody's Got A Mountain To Climb - What's Done Is Done - Temptation Is A Gun

THE ALLMAN BROTHERS BAND: HELL AND HIGH WATER (kok. 1994, CD: Arista 07822-18724-2)
Hell & High Water - Mystery Woman - From The Madness Of The West - I Got A Right To Be Wrong - Angeline - Famous Last Words - Brothers Of The Road - Leavin' - Straight From The Heart - The Judgment - Never Knew How Much (I Needed You)

THE ALLMAN BROTHERS BAND: AN EVENING WITH THE ALLMAN BROTHERS BAND - 2ND SET (1995, CD:Epic EK 66795)
Gregg Allman - kosketinsoittimet/laulu, Dickey Betts - kitara/laulu, Jaimoe - rummut/lyömäsoittimet, Butch Trucks - rummut, Warren Haynes - kitara/laulu - Allen Woody - basso, Marc Quinones - lyömäsoittimet
(Paul T. Riddle - rummut "You Don't Love Me", "Jessica")
Sailin' 'Cross The Devil's Sea - You Don't Love Me - Soulshine - Back Where It All Begins - In Memory Of Elizabeth Reed - The Same Thing - No One To Run With - Jessica

THE ALLMAN BROTHERS BAND: BROTHERS OF THE ROAD (DVD 1997, nauh. University of Florida, Gainesville, Florida, 26. lokakuuta 1980 sekä Capitol Theatre, Passaic, NJ, 16. joulukuuta 1981, DVD:Lightyear Entertainment / Image Entertainment ID4700LYDVD)
Gregg Allman - kosketinsoittimet/laulu, Dickey Betts - kitara/laulu, Dan Toler - kitara, David Goldflies - basso, Butch Trucks - rummut, David Toler - rummut, Mike Lawler - kosketinsoittimet
Pony Boy -. Jessica - You Don't Love Me - Blue Sky - Never Knew How Much (I Needed You) - Statesboro Blues - Whipping Post - Let Me Ride - Danny Blue Boy - The Preacher - Melissa -. Come And Go Blues - Can't Take It With You - Crazy Love - In Memory Of Elizabeth Reed - One Way Out - Southbound - The Judgment - Ramblin' Man

GREGG ALLMAN: ONE MORE TRY - AN ANTHOLOGY (kok. 1997, CD:Capricorn/Polygram 314 529 725-2)
One More Try - One More Try - All My Friends - Can't Lose What You Never Had - Midnight Rider - God Rest His Soul - Multi Colored Lady - When A Man Loves A Woman - Slip Away - I Feel So Bad - Wasted Words - Turn On Your Love Light - Brightest Smile In Town - Can You Fool - Never Knew How Much - Please Call Home - Will The Circle Be Unbroken - Bring It On Back - Catfish Blues - Come And Go Blues - Adam's Song/Shadow Dream Song - These Days - God Rest His Soul - Queen Of Hearts - Rain - It's Not My Cross To Bear - Win, Lose Or Draw - Will The Circle Be Unbroken - Shadow Dream Song - Multi Colored Lady - Bad Dream - Lead Me On - Oncoming Traffic - Melissa

GREGG ALLMAN: SEARCHING FOR SIMPLICITY (1997, CD:550 Music/Sony 481691 2)
Gregg Allman - Hammond B-3 urut/laulu, Jack Pearson - kitara/dobro, Derek Trucks - slidekitara, Oteil Burbridge - basso
Whippin' Post - House Of Blues - Come Back And Help Me - Silence Ain't Golden Anymore - Rendezvous With The Blues - Wolf's A'Howlin' - Love The Poison - Don't Deny Me - Dark End Of The Street - Neighbor, Neighbor - I've Got News For You - Memphis In The Meantime - Startin' Over

THE ALLMAN BROTHERS BAND: MADNESS OF THE WEST (kok. 1998, sis. levyt Reach For The Sky sekä Brothers Of The Road, vain viim. mainitun "I Beg Of You" kappale puuttuu, CD:Camden / BMG 74321 569612)
Hell & High Water - Mystery Woman - From The Madness Of The West - I Got A Right To Be Wrong - Angeline - Famous Last Words - Keep On Keepin' On - So Long - Brothers Of The Road - Leavin' - Straight From The Heart - The Heat Is On - Maybe We Can Go Back To Yesterday - The Judgment - Two Rights - Never Knew How Much (I Needed You) - Things You Used To Do

THE ALLMAN BROTHERS BAND: MYCOLOGY - AN ANTHOLOGY (kok. 1998, CD:550 Music/Sony 489087 2)
Good Clean Fun - Seven Turns - End Of The Line - Get On With Your Life - Nobody Knows - No One To Run With - Back Where It All Begins - Sailin' 'Cross The Devil's Sea - Midnight Rider * - Every Hungry Woman **
* 1992 live, akustinen ** 1970 live - Atlanta Pop Festival
VARIOUS ARTISTS: PICKIN' ON THE ALLMAN BROTHERS (2000, CD:CMH Records CMH-8538)
Jeff Autry, Gene Ford, Pete Huttlinger - kitara, Scott Vestal - banjo, Rob Ickes - dobro, Butch Baldassari - mandoliini, Barbara Lamb - viulu, Byron House - basso, Tom Roady -lyömäsoittimet
Midnight Rider- Statesboro Blues- Blue Sky - In Memory Of Elizabeth Reed - Ramblin Man - Done Somebody Wrong - Whippin' Post - Melissa - You Don't Love Me - Hot Lanta - Southbound - Little Martha

THE ALLMAN BROTHERS BAND: PEAKIN' AT THE BEACON (2000, CD: Epic/550 Music BK 85205)
Gregg Allman - kosketinsoittimet/laulu, Dickey Betts - kitara/laulu, Jaimoe - rummut/lyömäsoittimet, Butch Trucks - rummut, Marc Quinones - lyömäsoittimet, Oteil Burbridge - basso, Derek Trucks - kitara
Don't Want You No More - It's Not My Cross To Bear - Ain't Wastin' Time No More - Every Hungry Woman - Please Call Home - Stand Back - Black Hearted Woman - Leave My Blues At Home - Seven Turns - High Falls

THE DICKEY BETTS BAND: LET'S GET TOGETHER (2001, CD:Free Falls Entertainment FFE 7017 2)
Dickey Betts - kitara/laulu, Mark May - kitara/laulu, Matt Zeiner - kosketinsoittimet/laulu, Kris Jensen - saksofoni, David Stoltz - basso, Mark Greenberg -rummut, Frankie Lombardi - rummut/lyömäsoittimet/laulu
Rave On - Let's All Get Together - Immortal -. Tombstone Eyes - Here Come The Blues Again - One Stop Be-Bop - I Gotta Know - Call Me Anytime - Dona María - All For You - Sing While I'm Walkin'

THE JAM BAND TRIBUTE TO THE ALLMAN BROTHERS (2002, CMH Records CMH-8642)
David Kalish Band: Please Call Home - Zoo People: Ain't Wastin' Time No More - Rollin' In The Hay: Jessica - Mantra: Blue Sky - Zoo People: Les Brers In A Minor - Charlie Terrell: Pony Boy - Mantra: In Memory Of Elizabeth Reed - Jimmy and The Tercels: Black Hearted Woman - Richie & The Pocket Rockets: It's Not My Cross To Bear - Zoo People: Sage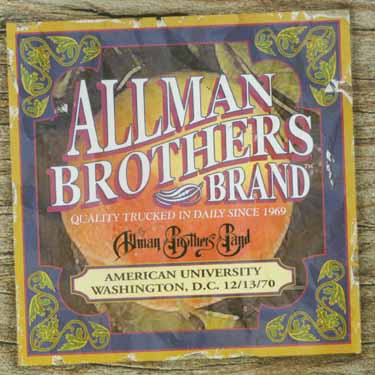 AMERICAN UNIVERSITY, WASHINGTON D.C. 12/13/70 (2002, Sanctuary CMQCD1186)
Duane Allman - kitara, Gregg Allman - kosketinsoittimet/kitara/laulu, Dickey Betts - kitara/laulu, Berry Oakley - basso/laulu, Butch Trucks - rummut, Jaimoe - rummut, lyömäsoittimet
Statesboro Blues - Trouble No More - Don't Keep Me Wonderin' - Leave My Blues At home - Stormy Monday - You Don't Love Me - Whippin' Post

GREGG ALLMAN: NO STRANGER TO THE DARK - THE BEST OF GREGG ALLMAN (2002, CD:Epic/Legacy EK 85742)
I'm No Angel - Island - Melissa (live, 09-22-1987) * - Faces Without Names - Evidence Of Love - Demons - Ocean Awash The Gunwale - House Of Blues - Before The Bullets Fly - The Dark End Of The Street - Slip Away - I've Got News For You - Brother To Brother - These Days (live, 12-27-1998) * - Hopelessly Miss You *
* = ennen julkaisemattomia


THE ALLMAN BROTHERS BAND: AT FILLMORE EAST - DELUXE EDITION (2003, Mercury, 80000401-02)
Statesboro Blues - Trouble No More - Don't Keep Me Wonderin' - Done Somebody Wrong - Stormy Monday - One Way Out - In Memory Of Elizabeth Reed - You Don't Love Me - Midnight Rider
Hot 'Lanta - Whipping Post - Mountain Jam - Drunken Hearted Boy
(aiemmin Fillmore East-levyn eri versioilla ja kokoelmilla julkaistuja kappaleita koottu samalle tupla-CD:lle)

THE ALLMAN BROTHERS BAND: HITTIN' THE NOTE (2003, CD:Peach Records / Sanctuary Records SANCD170/06076-84599-2)
Gregg Allman - kosketinsoittimet/laulu, Jaimoe - rummut/lyömäsoittimet, Butch Trucks - rummut, Marc Quinones - lyömäsoittimet, Oteil Burbridge - basso, Warren Haynes - kitara/laulu, Derek Trucks - kitara
Firing Line - High Cost Of Low Living - Desdemona - Woman Across The River - Old Before My Time - Who To Believe - Maydell - Rockin' Horse - Heart Of Stone - Instrumental Illness - Old Friend

THE ALLMAN BROTHERS BAND: LIVE AT THE BEACON THEATRE (DVD 2003)
Gregg Allman - kosketinsoittimet/laulu, Jaimoe - rummut/lyömäsoittimet, Butch Trucks - rummut, Marc Quinones - lyömäsoittimet, Oteil Burbridge - basso, Warren Haynes - kitara/laulu, Derek Trucks - kitara
Ain't Wastin' Time No More - Black Hearted Woman - Statesboro Blues - Woman Across The River - A Change Is Gonna Come - Maydell - Come & Go Blues - Rockin' Horse - Desdemona - Don't Keep Me Wondering - Midnight Rider - Soulshine - High Cost Of Low Living - Leave My Blues At Home - Old Before My Time - The Same Thing - Melissa - Instrumental Illness - Worried Down With The Blues - Dreams - Whippin' Post - Encore: One Way Out Bonus : Old Friend (pukuhuoneharjoitus)

THE ALLMAN BROTHERS BAND: LIVE AT ATLANTA INTERNATIONAL POP FESTIVAL 1970 (2003, nauh. 3. ja 5. heinäkuuta 1970, CD:Epic/Legacy E2K 86909/510100 2)
Duane Allman - kitara, Gregg Allman - kosketinsoittimet/kitara/laulu, Dickey Betts - kitara/laulu, Berry Oakley - basso, Butch Trucks - rummut, Jaimoe - rummut, lyömäsoittimet
(Thom Doucette - huuliharppu, Johnny Winter - kitara "Mountain Jam" 5.7.1970)
3.7.1970: Introduction - Statesboro Blues - Trouble No More - Don't Keep Me Wonderin' - Dreams - Every Hungry Woman - Hoochie Coochie Man - In Memory Of Elizabeth Reed - Whipping Post - Mountain Jam Part 1 - rain delay - Mountain Jam Part 5.7.1970: 1. Introduction - Don't Keep Me Wonderin' - Statesboro Blues - In Memory Of Elizabeth Reed - Stormy Monday - Whipping Post - Mountain Jam

THE ALLMAN BROTHERS BAND: S.U.N.Y. AT STONYBROOK, NY, 9/19/71 (2-CD 2003, The AllmanBrothers Band Recording Company)
Duane Allman - kitara, Gregg Allman - kosketinsoittimet/kitara/laulu, Dickey Betts - kitara/laulu, Berry Oakley - basso, Butch Trucks - rummut, Jaimoe - rummut, lyömäsoittimet
Statesboro Blues - Trouble No More - Don't Keep Me Wonderin' - Done Somebody Wrong - One Way Out - Blue Sky - Stormy Monday - You Don't Love Me
Dreams - In Memory Of Elizabeth Reed

THE ALLMAN BROTHERS BAND: INSTANT LIVE - ALLTEL PAVILION AT WALNUT CREEK RALEIGH, NC 8.10.2003 (3-CD 2003, Instant Live-levyjä on julkaistu ABB:lta kymmeniä, tässä yksi esimerkki, CD:Instant Live / Peach Records Associates LLC 8 27823 00132 4)
Gregg Allman - kosketinsoittimet/laulu, Jaimoe - rummut/lyömäsoittimet, Butch Trucks - rummut, Marc Quinones - lyömäsoittimet, Oteil Burbridge - basso, Warren Haynes - kitara/laulu, Derek Trucks - kitara
Don't Keep Me Wonderin' - Done Somebody Wrong - Come And Go Blues - Woman Across The River - Gambler's Roll - Soulshine - Who's Been Talking - Dont Think Twice * - Old Before My Time - Wasted Words - Instrumental Illness ** - Into The Mystic - Dreams *** - Whipping Post *** - Encore: - One Way Out
* with Susan Tedeschi - Vocals, Guitar ** with Karl Denson - Saxophone *** with Branford Marsalis - Saxophone

HOUR GLASS: SOUTHBOUND (2004, CD:Acadia ACA 8068)
Duane Allman - kitara, Gregg Allman - urut/laulu - Paul Hornsby - kosketinsoittimet/kitara/laulu - Jesse Williard "Pete" Carr - basso, Johnny Sandlin - rummut
Southbound - February 3rd - God Rest His Soul - Apollo 8 - I's Not My Cross To Bear - Down In Texas - Three Time Loser - Bad Dream - She Is My Woman - D-I-V-O-R-C-E - Kind Of Man - I've Been Trying (version 1) - In A Time

THE ALLMAN BROTHERS BAND: ONE WAY OUT (2004, CD: Sanctuary Records/Peach Records 06076-84682-2/SANCD256)
Gregg Allman - kosketinsoittimet/laulu, Jaimoe - rummut/lyömäsoittimet, Butch Trucks - rummut, Marc Quinones - lyömäsoittimet, Oteil Burbridge - basso, Warren Haynes - kitara/laulu, Derek Trucks - kitara
Statesboro Blues - Don't Keep Me Wondering - Midnight Rider - Rockin' Horse - Desdemona - Trouble No More - Wasted Words - Good Morning Little Schoolgirl - Instrumental Illness - Ain't Wastin' Time No More - Come & Go Blues - Woman Across The River - Old Before My Time - Every Hungry Woman - High Cost Of Low Living - Worried Down With The Blues - Dreams - Whippin' Post

THE ALLMAN BROTHERS BAND: STAND BACK - THE ANTHOLOGY (2004, CD:Hip-O 586762)
Don't Want You No More - It's Not My Cross To Bear - Trouble No More - Dreams - Whipping Post - Revival - Midnight Rider - Hoochie Coochie Man - Statesboro Blues (live) - In Memory Of Elizabeth Reed (live) - One Way Out (live) - Ain't Wastin' Time No More - Melissa - Stand Back - Blue Sky - Little Martha - Wasted Words - Ramblin' Man - Come And Go Blues - Southbound - Jessica (single edit) - Can't Lose What You Never Had - Win, Lose Or Draw - Crazy Love - Just Ain't Easy - Hell & High Water - Never Knew How Much (I Needed You) - Good Clean Fun - Seven Turns - End Of The Line - No One To Run With - High Cost Of Low Living

DICKEY BETTS AND GREAT SOUTHERN: INSTANT LIVE - THE ODEON CLEVELAND, OH 9.3.2004 (3-CD 2004, myös Dickey Bettsilta on julkaistu useampia Instant Live-levyjä, CD:Instant Live 8 27823 00392 2)
Dickey Betts - kitara/laulu, Dan Toler - kitara, David Stoltz - basso, Frankie Lombardi - rummut, lyömäsoittimet, Michael Kach - kosketinsoittimet
Little Martha - Steady Rolling Man - Blue Sky - Change My Way Of Livin' - Girl With The Deep Blue Eyes - Dona Maria - Southbound - Nobody Knows (part 1) - Nobody Knows - Back Where It All Begins - Get Away - Come On In My Kitchen - Having A Good Time - In Memory Of Elizabeth Reed - Ramblin' Man - No One To Run With - Seven Turns - Jessica

THE ALLMAN BROTHERS BAND: MACON CITY AUDITORIUM 2/11/1972
(2-CD 2005, The AllmanBrothers Band Recording Company)
Gregg Allman - kosketinsoittimet/kitara/laulu, Dickey Betts - kitara/laulu, Berry Oakley - basso, Butch Trucks - rummut, Jaimoe - rummut, lyömäsoittimet
Statesboro Blues - Done Somebody Wrong - Ain't Wastin' Time No More - One Way Out - Midnight Rider - You Don't Love Me - Stormy Monday - Hoochie Coochie Man - Hot 'Lanta
Les Brers In A Minor - Trouble No More - Whipping Post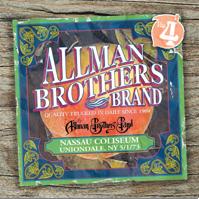 THE ALLMAN BROTHERS BAND: NASSAU COLISEUM 5/1/73
(2-CD 2005, The AllmanBrothers Band Recording Company)
Gregg Allman - kosketinsoittimet/kitara/laulu, Dickey Betts - kitara/laulu, Lamar Williams - basso, Chuck Leavell - piano/moog/klavinetti/laulu, Butch Trucks - rummut, Jaimoe - rummut, lyömäsoittimet
Wasted Words - Done Somebody Wrong - Statesboro Blues - One Way Out - Stormy Monday - Midnight Rider - Jessica - Come &Go Blues - Ramblin' man - In Memory of Elizabeth Reed
Trouble No More - You Don't Love Me - Les Brers In A Minor - Mountain Jam

THE ALLMAN BROTHERS BAND: EAT A PEACH - DELUXE EDITION 2006, 2-CD, ensimmäinen levy sisältää alkuperäisen albumin ja toinen on äänitetty Fillmore Eastissa 26.7. 1971, CD:Mercury 0602498778494)
Duane Allman - kitara, Gregg Allman - kosketinsoittimet/kitara/laulu, Dickey Betts - kitara/laulu, Berry Oakley - basso, Butch Trucks - rummut, Jaimoe - rummut, lyömäsoittimet
Ain't Wasting Time No More - Les Brers In A Minor - Melissa - Mountain Jam (live)- One Way Out (live) - Trouble No More (live) - Stand Back -. Blue Sky - Little Martha
Fillmore East, 27.6.1971: Statesboro Blues - Don't Keep Me Wonderin' - Done Somebody Wrong - One Way Out - In Memory Of Elizabeth Reed - Midnight Rider - Hot 'Lanta - Whipping Post - You Don't Love Me

THE ALLMAN BROTHERS BAND: WOODSTOCK II & MTV UNPLUGGED (DVD 2006, nauh. Saugerties, NY, 14. elokuuta 1994 sekä National Video Center, NYC,NY, 19. marraskuuta 1990, DVD:The Wow Corporation WOW-165)
Gregg Allman - kosketinsoittimet/laulu, Dickey Betts - kitara/laulu, Jaimoe - rummut/lyömäsoittimet, Butch Trucks - rummut, Warren Haynes - kitara/laulu - Allen Woody - basso, Marc Quinones - lyömäsoittimet Woodstockilla, Johnny Neel - kosketinsoittimet MTV Unpluddedilla
Woodstock: Statesboro Blues - Blue Sky - The Same Thing * - Soulshine - Midnight Rider - Jessica - No One To Run With - Back Where It All Begins - One Way Out - Whipping Post - * with Duane Betts - kitara
Unplugged: Midnight Rider - Melissa - Seven Turns - Come On In My Kitchen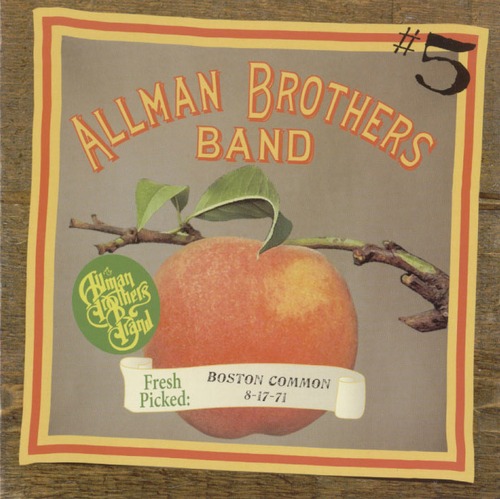 THE ALLMAN BROTHERS BAND: BOSTON COMMON 8/17/71 (2007, Allman Brothers Band Recording Company)
Gregg Allman - kosketinsoittimet/laulu, Butch Trucks - rummut, Berry Oakley - basso, Dickey Betts - kitara, Duane Allman - kitara, Jai Johanny Johanson - rummut
Tuning - Statesboro Blues - Trouble No More - Don't Keep Me Wonderin' - You Don't Love Me - Hoochie Coochie Man - In Memory Of Elizabeth Reed - Whipping Post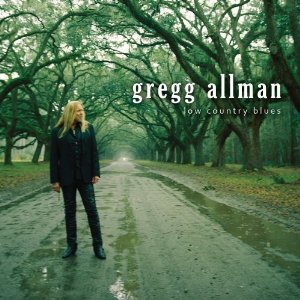 GREGG ALLMAN: LOW COUNTRY BLUES (2011, Rounder 11661859524)
Gregg Allman - kosketinsoittimet/laulu, Jay Bellerose - rummut, Dennis Crouch - basso, Doyle Bramhall II - kitara, T-Bone Burnett - kitara, Hadley Hawkensmith - kitara, Mac Rebennack - piano, Colin Linden - dobro, Mike Compton - mandoliini, Lester Lovitt, Joseph Sublett, Thomas Peterson, Jim Thompson, Daniel Fornero - puhaltimet
Floating Bridge - Little By Little - Devil Got My Woman - I Can't Be Satisfied - Blind Man - Just Another Rider - Please Accept My Love - I Believe I'll Go Back Home - Tears, Tear, Tears - My Love Is Your Love - Checking On My Baby - Rolling Stone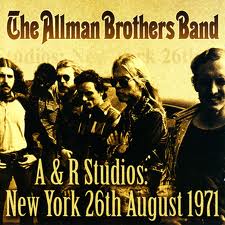 THE ALLMAN BROTHERS BAND: A & R STUDIOS: NEW YORK, AUGUST 26TH 1971 (2012, LETV058LP)
Gregg Allman - kosketinsoittimet/laulu, Butch Trucks - rummut, Berry Oakley - basso, Dickey Betts - kitara, Duane Allman - kitara, Jai Johanny Johanson - rummut
Statesboro Blues - Trouble No More - Don't Keep Me Wonderin' - Done Somebody Wrong
One Way Out - In Memory Of Elizabeth Reed
Stormy Monday - You Don't Love Me - Soul Serenade (In Memory Of King Curtis) - Hot 'Lanta

THE ALLMAN BROTHERS BAND: PLAY ALL NIGHT: LIVE AT THE BEACON THEATRE 1992 (2014, Epic/Legacy)
Gregg Allman - kosketinsoittimet/laulu, Dickey Betts - kitara/laulu, Jaimoe - rummut/lyömäsoittimet, Butch Trucks - rummut, Warren Haynes - kitara/laulu - Allen Woody - basso, Marc Quinones - lyömäsoittimet
Statesboro Blues - You Don't Love Me - End Of The Line - Blue Sky - Nobody Knows - Low Down Dirty Mean - Seven Turns - Midnight Rider - Come On In My Kitchen
Guitar Intro/Hoochie Coochie Man - Jessica - Get On With Your Life - In Memory Of Elizabeth Reed
Revival - Dreams - Whipping Post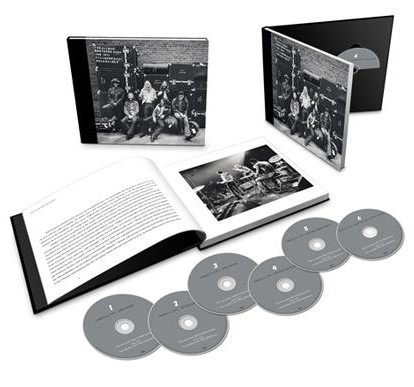 THE ALLMAN BROTHERS BAND: THE 1971 FILLMORE EAST RECORDINGS (2014 Mercury)
Duane Allman - kitara, Gregg Allman - kosketinsoittimet/kitara/laulu, Dickey Betts - kitara/laulu, Berry Oakley - basso/laulu, Butch Trucks - rummut, Jaimoe - rummut, lyömäsoittimet +
Juicy Carter - sax, Bobby Caldwell - percussion, Thom Doucette - harmonica, Elvin Bishop - guitar, Stephen Miller - piano
CD 1: March 12, 1971 - First Show: Statesboro Blues - Trouble No More - Don't Keep Me Wonderin' - Done Somebody Wrong - In Memory Of Elizabeth Reed - You Don't Love Me
CD 2: March 12, 1971 - Second Show: Statesboro Blues - Trouble No More - Don't Keep Me Wonderin' - Done Somebody Wrong - In Memory Of Elizabeth Reed - You Don't Love Me - Whipping Post - Hot 'Lanta
CD 3: March 13, 1971 - First Show: Statesboro Blues - Trouble No More - Don't Keep Me Wonderin' - Done Somebody Wrong - In Memory Of Elizabeth Reed - You Don't Love Me - Whipping Post
CD 4: March 13, 1971 - Second Show: Statesboro Blues - One Way Out - Stormy Monday - Hot 'Lanta - Whipping Post
CD 5: March 13, 1971 - Second Show (continued): Mountain Jam - Drunken Hearted Boy
CD 6: June 27, 1971 - Fillmore East Closing Show: Statesboro Blues - Don't Keep Me Wonderin' - Done Somebody Wrong - One Way Out - In Memory Of Elizabeth Reed - Midnight Rider - Hot 'Lanta - Whipping Post - You Don't Love Me

GREGG ALLMAN LIVE: BACK TO MACON, GA, JANUARY 14, 2014 (2015, Rounder 11661-37516-02)
Gregg Allman - kosketinsoittimet/laulu, Scott Sharrard - kitara, laulu, Ben Stivers - koskettimet, Steve Potts - rummut, Marc Quinones - lyömäsoittimet, laulu, Ron Johnson - basso, Jay Collins - puhaltimet, Art Admaiston - puhaltimet, Dennis Marion - puhaltimet, Devon Allman - kitara
CD 1: Statesboro Blues - I'm No Angel - Queen of Hearts - I Can't Be Satisfied - These Days - Ain't Wastin' Time No More - Brightest Smile In Town - Hot'Lanta - I've Found a Love
CD 2: Don't Keep Me Wonderin' - Before the Bullets Fly - Melissa - Midnight Rider - Love Like Kerosene - Whipping Post - One Way Out

GREGG ALLMAN: SOUTHERN BLOOD (2017, Rounder 610030, 610005, 610027)
Gregg Allman - kosketinsoittimet/laulu, Scott Sharrard - kitara, laulu, Ben Stivers - koskettimet, Steve Potts - rummut, Marc Quinones - lyömäsoittimet, laulu, Ron Johnson - basso, Jay Collins - puhaltimet, Art Admaiston - puhaltimet, Marc Franklin - puhaltimet, Peter Levin - kosketinsoittimet
My Only True Friend- Once I Was - Going Going Gone - Black Muddy River - I Left The Life I Live - Willin' - Blind Bats And Swamp Rats - Out Of Left Field - Love Like A Kerosene - Song For Adam
Bonus: I Love The Life I Live - Love Like A Kerosene

Lähteitä:
Musa ja Soundi-lehdet 1970-luvulta
Terry Hounsome: New Rock Record 3rd Edition (Blanford Press 1987)
http://www.allmusic.com
http://www.allmanbrothersband.com/